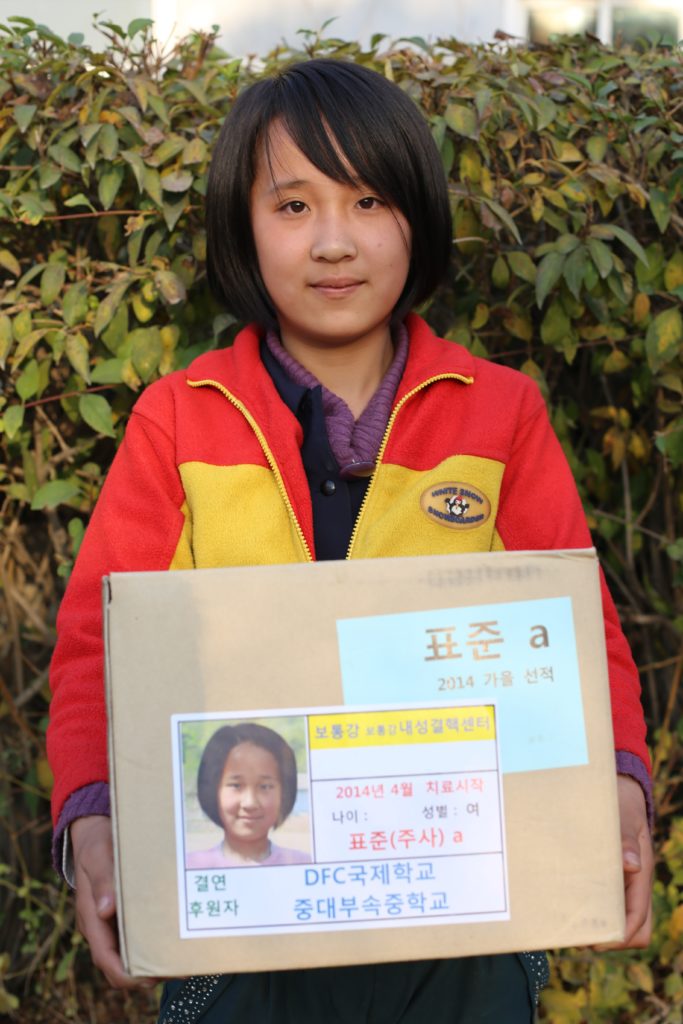 Bohye Yi(name changed)
a Patient at Botonggang Multidrug-Resistant Tuberculosis Center
My name is Bohye Yi and I am 14 years old. I was tested for MDR-TB when the Eugene Bell delegation came to our center last year and immediately began treatment. When I started I had a fever but am much better now.
My mother brought me to this MDR-TB treatment center. Because she works, she hasn't been able to visit me often. Though I miss her a lot, I am not lonely. The doctors and nurses are nice to me. It is difficult, but I know I have to take my medications everyday to get well.
I want to go back to school as soon as I finish treatment. Although I did not do very well in school, I miss my classmates and teachers. I can't wait to join our music class because I like to sing.