Team Members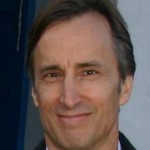 Stephen W. Linton
, Founder/President
Stephen Linton was born in Philadelphia in 1950 and grew up in Korea, where his father was a third generation Southern Presbyterian missionary. He is a visiting associate of the Korea Institute at Harvard University. Linton is currently chairman of The Eugene Bell Foundation (EugeneBell), a not-for-profit... Read More ►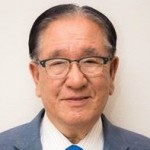 James H. Lim
, Vice President Emeritus
James Lim joined EugeneBell
early on and has devoted years of his retirement to making EugeneBell a major
private-sector source of assistance to North Korean tuberculosis sufferers. He
has served concurrently as Vice Chairman on the boards of EugeneBell US and
EugeneBell Korea and was instrumental in guiding both organizations... Read More ►
Dr. KJ Seung
, Medical Director
Dr. Kwonjune (KJ) Seung attended the Stanford School of Medicine and joined Partners In Health (PIH) in Peru in 2001, where he worked on scaling up MDR-TB diagnosis and treatment throughout the country. Since then, he has worked closely with ministries of health in numerous countries to improve access to... Read More ►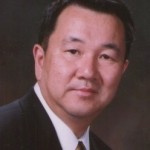 Dr. Benjamin S. Lee, M.D.
, Board Member
Graduated Loma Linda University
Graduated Yonsei University College of Medicine
Practicing internal medicine physician in Maryland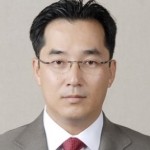 Hong Sup Kim
, Board Member
CEO of Lounge Confecçoes LTDA
Secretary of The National Unification Advisory Council in Brazil
Executive Director of the Korean School in Brazil
Former Vice President of The Korean Association in Brazil (2002-2003)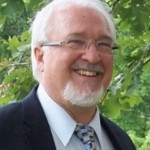 Dr. David Hershey Hopper, M.D.
, Board Member & Treasurer
Moses Cone Hospital (2008 – present)
Urgent Medical and Family Care, Greensboro, NC (2008 – present)
American Board of Family Medicine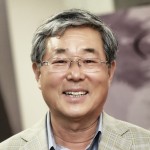 Se Heum Hong
, Board Member
1978 – Present: Owner & President of Fashion World Enterprises, Inc.
2003 – 2007: President of the Korean-American Coalition of the Midwest
2007 – 2009: President of the National Unification Advisory Council, Chicago Region
Brian Park
, Board Member
BS from California State University of LA
Import and manufacture business owner/operator since 1998
Lives and works in Southern California
Ed Bachrach
, Board Member
Former Chairman and CEO of Bachrach Clothing Inc
Founder of Build Cambodia
Graduated with a BSBA from Northwestern University
Graduated with MPA from Harvard Kennedy School
Taewon Jonathan Kim
, Board Member
CEO and owner of Olive Ole (2005 – Present)
Former CFO at  Prime Business Credit, Los Angeles
Former CPA at Kim & Lee CPAs, Los Angeles
Graduated with BS in Accounting from University of Florida