Sponsor Stories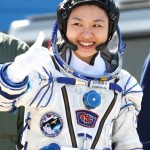 The First Korean Astronaut – Soyeon Yi
I happened to hear about the suffering of tuberculosis patients in North Korea and the efforts of the Eugene Bell Foundation as I was attending church. Among the images and video of patients and life-saving programs that I saw that day, there was one scene that I could never forget.
A... Read More ►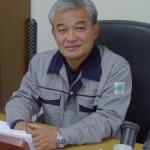 Owner, Burim Components
My company produces components for heavy electrical machinery made by South Korean company LSIS and relays product by Hyundai Heavy Industries.  We have a good business but it consumes much of my time.
I try to be a devout Christian, and it just so happened that one day when I was... Read More ►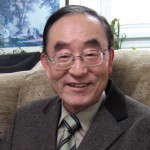 Rev. Myung Hyuk Kim, Chairman, Korea Evangelical Fellowship
Many years ago, I became very close to Stephen and John Linton, the 4th generation descendants of the missionary EugeneBell (1868-1925), who came to Jeolla Province in 1895. Just like their mother, Lois Linton, the Linton brothers have inherited their family's love for the Korean people.
After Dr. Stephen Linton called... Read More ►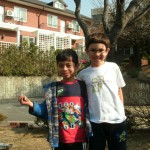 Eddie Pasternak, a 1st grade student at Seoul Foreign School
We had a chance to speak with the parents of Eddie Pasternak, a 1st grade student at Seoul Foreign School, who decided to dedicate his birthday party to patients at EugeneBell's Dongdaewon Tuberculosis Treatment Center. Eddie's parents, Susan and Ed, had this to say about their son's heartwarming generosity:
We learned... Read More ►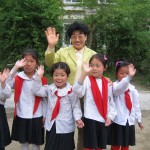 Kim Soon-Ae, Missionary and Member of the Spring 2009 Delegation
"Creating the 'EugeneBell Road' on the Way to the Tuberculosis Care Center"
As I was helping my husband Lim Ho, current Vice President of the Eugene Bell Foundation, I learned about the harsh realities of tuberculosis treatment in North Korea. These days, I have been praying for their speedy recovery.
This spring,... Read More ►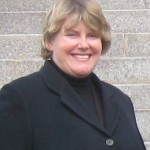 Sarah Carpenter, Teacher at the Seoul Foreign School, Autumn 2009 delegation
As a school teacher, it was extremely difficult for me to see the North Korean children in so much pain. I also became heartbroken whenever I saw the mothers who could not spend time with their own children; mothers receiving tuberculosis treatment were separated from their children so the children... Read More ►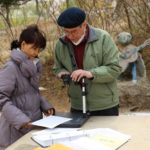 Maria Cho, Patient Sponsor , Spring 2015 Delegation
Sponsoring a Multidrug-Resistant Tuberculosis Patient in North Korea
When I visited the Democratic People's Republic of Korea (North Korea) with the Eugene Bell Foundation this spring (2015) I witnessed first-hand the 'trust-system' the Foundation has established and what has been accomplished so far.
EugeneBell has succeeded in building a transparent and effective... Read More ►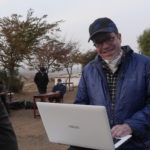 Christophe Berard , Fr. Daegun Ha
TB patients please remember: joy follows suffering.
Father, can you please introduce yourself?
My name is Christophe Berard and my Korean name is Fr. Daegun Ha. I am a Catholic priest affiliated with the Paris Foreign Mission (MEP) and have lived in Korea for eleven years. I studied psychology in school. Currently I... Read More ►